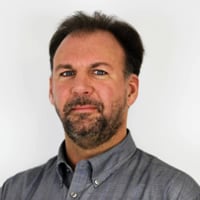 Craig Peppin
Customer Service Manager / Lab Manager
Craig joined the FEECO family in 2001 as a Project Manager and Controls Engineer, and now currently serves as Customer Service Manager / Lab Manager. He received his B.A.S. in Automated Manufacturing Technology from ITT Technical Institute.
Want to chat about your project?
Send me an email below.

---
Craig's Recent Blog Posts…
Rotary drums can be configured to serve as a variety of different pieces of equipment, including a rotary dryer, co...

Clay is arguably one of the most important industrial minerals on Earth. This diverse, naturally occurring material...

While training is the cornerstone of many successful processes, it is especially critical when working with a disc ...

The ability to accurately measure a variety of particle characteristics throughout testing in the Innovation Center...

Proper alignment is a key component in any rotary kiln processing operation. Misalignment is one of the most com...

Any industrial piece of equipment is succumb to problems, and unfortunately, paddle mixers are no exception. Be it ...