BULK MATERIAL HANDLING EQUIPMENT & SYSTEMS
FEECO's engineered bulk material handling equipment and systems are rugged, dependable, and built to last. We can design and supply flexible bulk material handling systems for industries ranging from minerals and ores, to fertilizers and chemicals.
Our custom equipment and systems can assist in every aspect of handling, including loading and unloading bulk solids for transport or storage, sourcing and feeding raw materials, moving finished product around the facility, as well as carrying material throughout the entire production process.
BENEFITS OF A WELL-DESIGNED BULK MATERIAL HANDLING SYSTEM
Bulk material handling equipment can be a facility's worst adversary or its most valuable asset.
The custom specifications of each unique facility, along with the properties of the material handled, make designing equipment specifically for its intended application essential. Through properly designed equipment, plant managers can often achieve the following benefits:
Enhanced flowability
Optimized production line efficiency
Greater output
Better process control capabilities
Reduced labor requirements
Improved safety
Decreased housekeeping
Reduced downtime for troubleshooting and maintenance
Promotion of equipment longevity
OUR BULK SOLIDS HANDLING EQUIPMENT LINE INCLUDES:
Ancillary Equipment for Bulk Material Handling Systems:
FEECO's expertise in providing a wide range of additional bulk material handling equipment to complement its base product line means a custom-designed system can be supplied to meet the specific needs of the project based on material characteristics and site specifications.
We routinely integrate equipment such as traveling trippers, reclaim units, weighing devices, crushing / sizing machinery, transfer / screening towers, hoppers, chutes, feeders, and more into our scope of design and supply in material handling.

FEECO is capable of meeting the requirements necessary for CE marking equipment.

All FEECO equipment and process systems can be outfitted with the latest in automation controls from Rockwell Automation. The unique combination of proprietary Rockwell Automation controls and software, combined with our extensive experience in process design and enhancements with hundreds of materials provides an unparalleled experience for customers seeking innovative process solutions and equipment. Learn more >>
APPLICATIONS
FEECO provides custom, heavy-duty bulk material handling equipment and systems for a variety of applications. Materials we commonly provide handling systems for include:
Aggregates
Aluminum
Chemicals
Clay
Coal & Coke Products
Copper Concentrates
Dewatered Scrubber Sludge
Fertilizers & Soil Amendments
Fly Ash
Glass
Gypsum & Synthetic Gypsum
Iron Ore & Taconite Pellets
Lime/Cement Kiln Dust
Limestone
Manure
Minerals and Ores
Paper Pulp and Sludge
Phosphates
Potash
Roofing Granules & Abrasives
Sand
Wood Chips
CRITICAL ASPECTS OF DESIGNING BULK MATERIAL HANDLING EQUIPMENT
Designing a seamless bulk material handling system relies on several factors, which can be broken down into two categories: material characteristics and site/design specifications:
MATERIAL CHARACTERISTICS THAT INFLUENCE DESIGN:
Bulk density
Angle of repose
Moisture content
Particle size distribution (PSD)
Material temperature
Material fragility
Special requirements such as toxicity, potential for combustion, abrasivity or corrosiveness, and more
SITE/DESIGN SPECIFICATIONS THAT INFLUENCE DESIGN:
Intended capacity
Spatial constraints
Necessary equipment height and length (conveyor rise and run)
Environmental factors such as ambient temperature, whether the equipment will be operated indoors or outdoors, proximity to coast, and more
Requirements for accessories such as walkways, service platforms, belt skirts, and more
BENEFITS OF FEECO BULK MATERIAL HANDLING EQUIPMENT & SYSTEMS
Industry Expertise: FEECO has been providing custom equipment and handling systems since 1951 for nearly every industry imaginable.
Heavy-duty Design and Fabrication: All FEECO equipment is designed to the highest quality standard for rugged handling in demanding conditions. Our equipment has a well-earned reputation for longevity.
Customized Solutions: FEECO engineers each piece of equipment and complete handling system around the specific requirements and characteristics of the material to be handled.
Aftermarket Support: The FEECO Customer Service Team offers all the services necessary to keep bulk handling equipment running its best. This includes inspections and audits, troubleshooting assistance, routine maintenance and repairs, retrofits, and spare parts.
RESOURCES
BULK MATERIAL HANDLING ARTICLES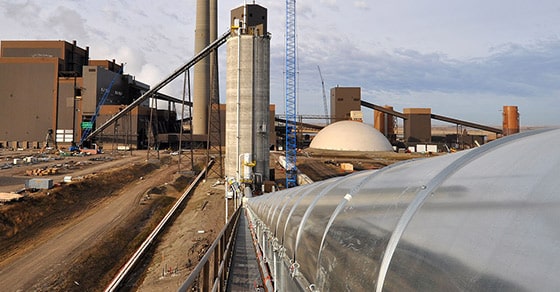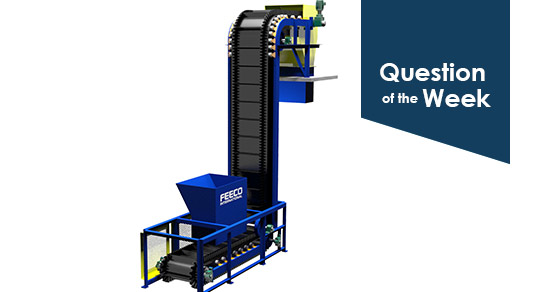 ---