Agglomeration Equipment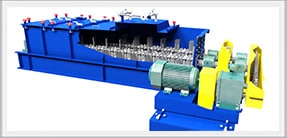 Agglomeration is the process of particle size enlargement.
Material Handling Equipment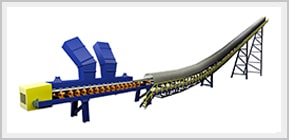 We offer highly engineered material handling equipment for the moving of bulk solids.
Thermal Processing Equipment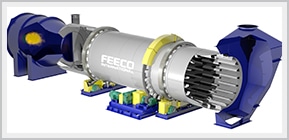 We specialize in drying, cooling, and specialty high temperature thermal applications.
Fertilizer Granulation Equipment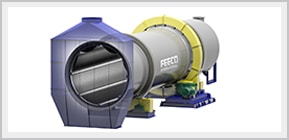 Since 1951, we've been providing the fertilizer industry with the best in custom processing equipment.
Complete Systems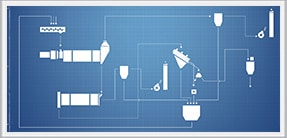 In addition to our individual equipment lines, we do offer complete systems.

All FEECO equipment and process systems can be outfitted with the latest in automation controls from Rockwell Automation.
Who we work with… We work with everyone from process start-ups and entrepreneurs, all the way to Fortune 100 companies across a variety of industries. Some of our satisfied customers include: