FEECO GRANULATION DRUMS
With an extensive background in fertilizer production, FEECO has built a reputation for quality, efficiency, and longevity in granulation drums.
We offer various configurations to suit your fertilizer processing needs, whether organic, or inorganic.
Granulation drums work by tumbling material in a rotating drum, typically in the presence of a binder. The binder causes the fines to become tacky and allows them to pick up additional fines, forming agglomerates in a process referred to as coalescence. The tumbling action helps to round the agglomerates and create a homogenous mixture.
Granulation drums are frequently used in fertilizer production, when agglomeration must be combined with a chemical reaction. A pipe reactor can be integrated to increase efficiency where applicable.

FEECO is capable of meeting the requirements necessary for CE marking equipment.

All FEECO equipment and process systems can be outfitted with the latest in automation controls from Rockwell Automation. The unique combination of proprietary Rockwell Automation controls and software, combined with our extensive experience in process design and enhancements with hundreds of materials provides an unparalleled experience for customers seeking innovative process solutions and equipment. Learn more >>
FEATURES
Heavy-duty design and construction
Internal designs to maximize efficiency
Various material options
A Discharge Breeching
B Outlet to Exhaust Handling System
C Riding Ring/Tire
D Ring Gear Guard
E Raw Material Feed Chute
F Drive Assembly
G Liner
H Graphite Block Lubrication Assembly
I Trunnion Wheel
J Riding Ring
K Thrust Roller Assembly
L Pillow Block Bearing
M Trunnion Guard
APPLICATIONS
DAP (di-ammonium phosphate) and MAP (mono-ammonium phosphate)
NPK Grades
Ammonium Sulfate
TSP (triple super phosphate) and SSP (single super phosphate)
Urea
Pipe Reactor Grades
RESOURCES
GRANULATION DRUM ARTICLES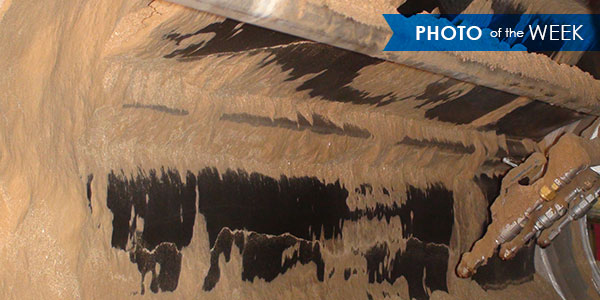 Part Spotlight: Trunnion Wheel
The trunnion wheel, also known as a trunnion roller, is a key structural component of any rotary drum base. What trunnion …
---