BELT TRIPPERS & BELT PLOWS
For applications where more than one conveyor discharge position is required, FEECO offers several approaches and options to meet the demands of the project, among them, belt trippers, belt plows/belt diverters, and reversing shuttle conveyors. Whether you need a reversing belt with discharges at both ends, filling multiple bins along the length of the conveyor, or you need to create a long continuous pile such as in filling a bulk storage building, FEECO has your bulk material handling needs covered with our tripper conveyors and plows.
TRIPPER conveyorS
A belt tripper is incorporated onto a conveyor in order to "trip" the material off the conveyor at specified locations between the terminal pulleys. A belt tripper can either be in a fixed position, or travel continuously at a constant speed for layered stacking.
A belt tripper consists of a structure with two pulley assemblies. As the belt passes over the upper pulley, the material is discharged from the belt into a collection chute. The material is then diverted to one side or both sides of the belt for discharge, or back onto the belt if the desired discharge position is at the end of the conveyor. Several powered drive options and chute configurations are available.
FEECO can provide a belt tripper for existing conveyors, or a complete tripper conveyor.
FEATURES
Four wheel drive
Heavy-duty Construction
Custom Design: FEECO belt trippers are designed around your unique requirements and how the material flow should be re-directed. Common options include one, two, or three way discharge chutes with diverter and/or auxillary feeders (screw feeder, reversible belt feeder, etc.).
Engineered Pulley Loop: The conveyor belting travels through a set of pulleys which create the material "trip," or discharge point and then redirects the belt back on to the idlers. This "pulley loop" is designed so the conveyor belting will experience a very limited amount of stress, eliminating the opportunity for premature wear and stretching.
Direct Drive: FEECO belt trippers are equipped with direct mounted motor and gear reducers that are separate from the main conveyor drive components. This allows for the tripper travel to be controlled from either a remote or local location.

FEECO is capable of meeting the requirements necessary for CE marking equipment.

All FEECO equipment and process systems can be outfitted with the latest in automation controls from Rockwell Automation. The unique combination of proprietary Rockwell Automation controls and software, combined with our extensive experience in process design and enhancements with hundreds of materials provides an unparalleled experience for customers seeking innovative process solutions and equipment. Learn more >>
Click image to view larger. 3D Belt Plow by FEECO International
A – Discharge Pulley
B – Return Bend Pulley
C – Cable Reel
D – Rail and Rail Support Beam
E – Tripper Wheels
F – Direct Drive Motors
G – Tripper Wheels
H – Diverter Chutes
I – Discharge Hood
APPLICATIONS
Biomass materials
Limestone
Gypsum
Fertilizers
Wood Chips
Clinker
Aggregates
Petroleum Coke
Other Bulk Solids…
BELT PLOWS
FEECO belt plows are designed to increase a belt conveyor's material discharge control capabilities. Much like belt trippers, belt plows can release material on either side of the belt at pre-designated locations. The FEECO design incorporates a raising bed plate that allows the use of a plow even on troughed belts. Pneumatic or electric actuators are commonly used for operation. Manual lever action is also available for a belt plow.
FEATURES
Pneumatically actuated plow blades
Heavy-Duty Construction
Custom Design
Integrated belt flattening system
UHMW plow blades
Click image to view larger. 3D Belt Plow by FEECO International
A – Pneumatic Actuators
B – Fixed-Diverter Blade
C – Traditional Conveyor Idler
D – Belt Lift-Up Table
APPLICATIONS
Sand
Coal
Fertilizers
Wood Chips
Other Bulk Solids…
RESOURCES
BELT TRIPPER & BELT PLOW ARTICLES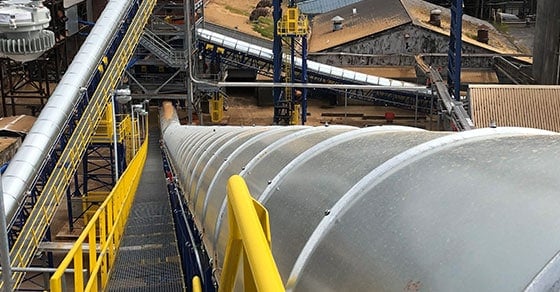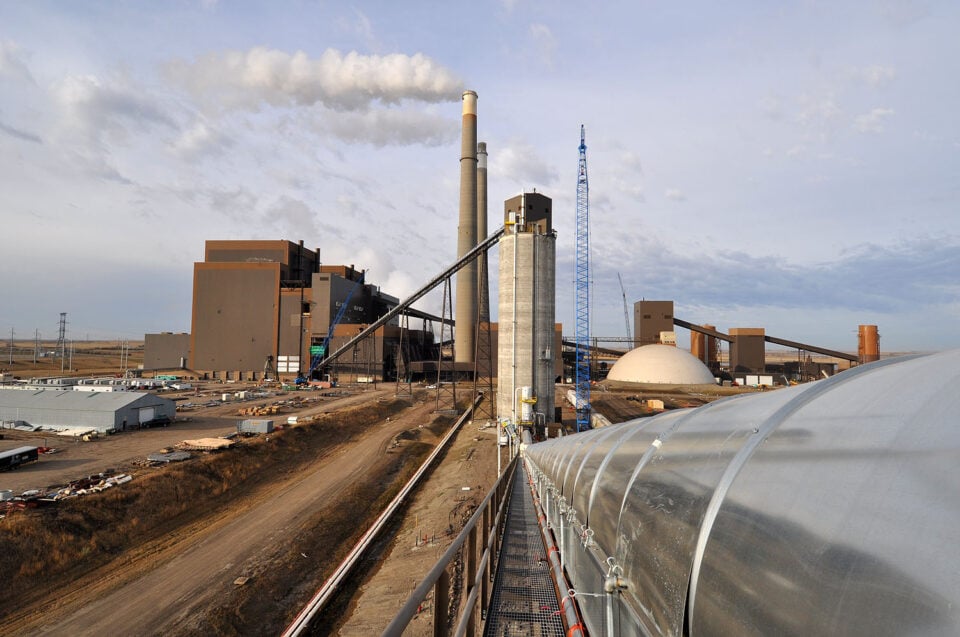 ---