LASER ALIGNMENT
FEECO offers a state-of-the-art laser alignment service for drum shaft alignment, as well as other alignment needs.
WHY PROPER SHAFT ALIGNMENT IS IMPORTANT
Whether you are running a rotary dryer, cooler, agglomerator, kiln, or other rotary equipment, proper alignment is key to extending equipment life and maintaining operational efficiency. A misalignment issue can quickly spiral into major equipment damage and downtime, if left untreated. A rotary drum will naturally fall out of alignment over time, making routine realignments an integral part of any preventative maintenance program.
WHEN ALIGNMENT IS NEEDED
A rotary drum is likely to require alignment more than once throughout its lifetime. Most notably, alignment should be performed:
At time of commissioning (cold and hot alignment necessary)
After any major repairs or replacement of structural components
After grinding of tires and/or trunnion wheels
If process conditions have changed (where applicable)
SIGNS YOUR ROTARY DRUM IS IN NEED OF ALIGNMENT
Regularly inspecting your rotary drum is critical to catching problems before they have the opportunity to spread. The following symptoms are all good indicators that realignment is needed:
Excessive tire/wheel wear
Damage to the tire/wheel
Excessive wear on the thrust roller
Damage to the thrust roller
Pinion/girth gear wear
Pinion/girth gear damage
Drive components are chattering/vibrating
SERVICES
FEECO utilizes a highly advanced laser tracking system to perform alignment services. This means our service technicians can perform alignments faster than ever, and with precision accuracy. Benefits of utilizing this system include:
Achievement of extremely tight tolerances
No need for moving equipment
The ability to benchmark and track historical data
Elimination of human error (when compared to traditional methods)
Additional Laser Alignment Services:
Elevation Checks
Alignment of Offset Mounted Machines
Conveyor Pulley and Frame Alignment
Power Transmission Alignment
Vertical and Horizontal Shaft Alignment
Drum Thickness Checks
Drum Shell, Tire, Trunnion Wheel, Pinion, and Ring Gear Alignment
Coupling and Shaft Alignment
3D Measuring
Spatial Mapping for Equipment Layout
Pattern Layouts (both flat and circular/tubular)
Plant Layouts – New Construction or Existing Plants
Horizontal and Vertical Checks of Equipment (conveyor and elevator alignment, paddle mixer shaft straightness, shuttle conveyor rail alignment, and more)
Contact us today to learn how our alignment services can help you!
RESOURCES
LASER ALIGNMENT ARTICLES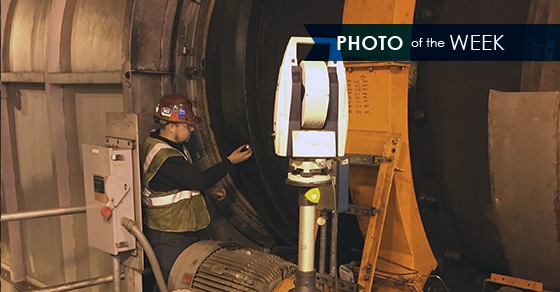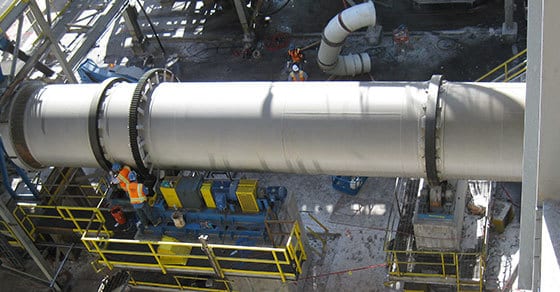 ---