BUCKET ELEVATORS
We offer a variety of bucket elevator designs and sizes to handle materials ranging from dry dusty powders such as fly ash, to heavy materials such as iron ore pellets. Bucket elevators can be ordered in a number of configurations, including centrifugal belt, centrifugal chain, continuous belt, continuous single chain and continuous double chain.
FEATURES
Removable top covers
Access doors for easy maintenance
Horizontally and vertically heavy-reinforced, jig welded head, boot, and intermediate sections
Adjustable throat plate at discharge
Inspection doors on both sides of discharge
Service platforms and access ladders available
Heavy-duty construction
Custom design
Various bucket designs available
CONFIGURATIONS
Bucket elevators are available in either the centrifugal or continuous configuration. For both options, the elevator can be either the belt or chain type.
CENTRIFUGAL
Centrifugal bucket elevators are chosen when there is a need to move large amounts of material quickly. Instead of direct loading, buckets serve as the loading apparatus, scooping material up from the boot or inlet section. For this reason, durable buckets should be selected with this design. Centrifugal force at the head pulley "throws" material from the buckets into the discharge chute. The buckets are spaced in wider intervals to prevent discharge interference from the preceding bucket and to assure maximum fill of the buckets at the boot end while moving at a higher speed. The design of this style yields optimized material fill and reduced interference between buckets.
Centrifugal style elevators are ideal for materials like sand, gravel, woodchips, and other free flowing bulk materials where fragility is not a concern.
CONTINUOUS
Continuous bucket elevators are designed to handle friable, fragile materials to minimize product degradation or damage. They are also ideal for handling sluggish or abrasive materials. Continuous bucket elevators are also used to convey light, free-flowing matter where aeration of the material must be avoided.
Material is fed into the buckets from an inlet chute. Buckets are designed for gentle discharge; the buckets are closely spaced on the belt or chain to allow the material to flow over the backside of the preceding bucket, whose extended sides form a chute to guide the material into the discharge spout. Direct loading of the material, combined with the slow speed of this elevator type, avoids the "throwing" action associated with centrifugal style elevators, making it ideal for use with fragile materials.
---
BELT
Belt bucket elevators offer cost-effective handling for lighter-duty jobs. Buckets are mounted onto a belt made of various compounds depending on the application.
Belt bucket elevators are ideal in settings where noise is a concern, as they offer quiet handling.
CHAIN
Chain bucket elevators provide a higher-capacity, more durable handling option. They are best for jobs requiring rugged handling of large particles, or materials that are heated or have a potential for combustion.
BUCKET STYLES
Buckets are available in many shapes, sizes, and materials. Options differ depending on whether the unit is continuous or centrifugal. FEECO offers the following bucket styles:
Style AA (Centrifugal)
Style AC (Centrifugal)
Medium Front (Continuous)
High Front (Continuous)
Super Capacity (Continuous)
For additional information on bucket styles, see Bucket Style Selection.
BUCKET ELEVATOR ADVANTAGES
Bucket elevators are the preferred choice for vertical handling applications in a range of industries for the many advantages they offer.
INDOOR OR OUTDOOR HANDLING
Bucket elevators are enclosed systems, making them ideal in both indoor and outdoor handling applications, as well as when dust is a concern.
CUSTOMIZABLE
Bucket elevators are highly customizable, allowing for design of a system tailored to the specific challenges and goals of the project.
SMALL FOOTPRINT
Bucket elevators have a significantly smaller spatial footprint compared to inclined conveyors.
DIVERSE
Bucket elevators are capable of handling a wide range of materials, from heavy rocks to light and fluffy free-flowing materials.
HIGH CAPACITY
Bucket elevators are capable of handling large volumes of material.The actual TPH throughput capacity of the elevator depends on the characteristics of the material.

FEECO is capable of meeting the requirements necessary for CE marking equipment.

All FEECO equipment and process systems can be outfitted with the latest in automation controls from Rockwell Automation. The unique combination of proprietary Rockwell Automation controls and software, combined with our extensive experience in process design and enhancements with hundreds of materials provides an unparalleled experience for customers seeking innovative process solutions and equipment. Learn more >>
BUCKET ELEVATOR COMPONENTS AND PARTS
The image below shows the standard components of a bucket elevator. Click image to view larger.
Mechanical Construction of a Bucket Elevator (3D Bucket Elevator by FEECO International)
A – Head Pulley Assembly
B – Head Pulley
C – Drive Motor
D – V-Belt Drive
E – Gear Reducer
F – Heavy-Duty Roller Bearings
G – Maintenance Platform
H – Ladder with Safety Cage
I – Inlet/Feed Chute
J – Boot Pulley Assembly
K – Screw Take-up Assembly
L – Pillow Block Ball Bearing
M – Elevator Casing
N – Belt & Bucket Assembly
O – Discharge Chute
APPLICATIONS
Bucket elevators can handle a variety of materials, and therefore are used in many different industries and applications, though generally, they are not suited for wet, sticky materials, or materials that are stringy or tend to mat or agglomerate. They are frequently found in bulk material handling settings such as power plants, fertilizer plants, pulp & paper mills, and steel production facilities. Some of the most common materials for which bucket elevators are employed include:
Aggregates
Animal Feeds
Calcined Coke
Coal
Fertilizer
Flyash
Frac Sand
Minerals
Potash
Lime
Woodchips
Not sure if your material can be handled in a bucket elevator? Contact us and we will be more than happy to help!
SELECTING THE RIGHT BUCKET ELEVATOR MANUFACTURER
Identifying the right bucket elevator manufacturer for a job can be a daunting task. To narrow the potential suppliers, consider the following factors:
Flexibility: Make sure the bucket elevator manufacturer is prepared to tailor the unit to the specific requirements of the material being handled, as well as any operational goals. This will ensure an efficient and reliable handling solution with long-term dependability.
Material Experience: Many bucket elevator manufacturers specialize in a specific industry. In choosing a manufacturer, ensure they have experience around the unique challenges of the material to be handled.
Quality: Bucket elevators must be manufactured according to high quality standards for a low-maintenance, reliable handling solution.
Aftermarket Support: Select a manufacturer that has the capabilities to service and maintain their equipment for a maximum return on investment. This includes provision of spare parts, training, installation assistance, and more.
For more information, see our article Choosing a Bucket Elevator Manufacturer.
RESOURCES
Bucket Elevator ARTICLES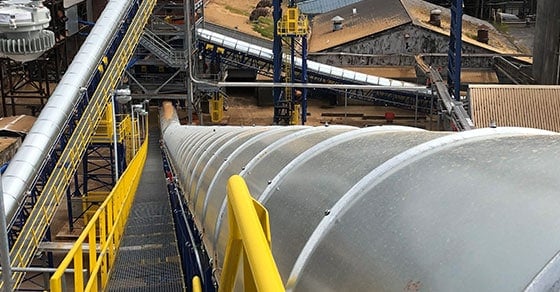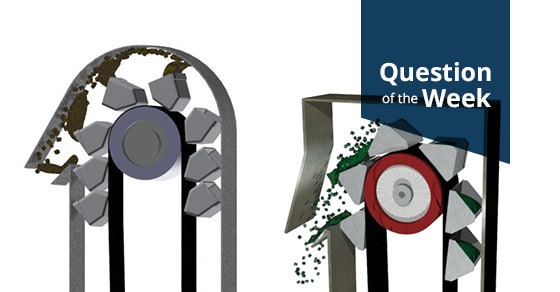 ---