FLUID BED DRYERS
With their smaller footprint and greater heat transfer efficiency, fluid bed dryers offer an optimal industrial drying system for operations with less available floor space. As a leader in bulk solids drying technology, FEECO offers efficient drying solutions designed to meet your production goals.
How Does a Fluid Bed Dryer Work
As a pneumatic drying technology, fluid bed drying relies on forced hot air to achieve fluidization of solid materials ranging from powders to granules, reducing moisture content according to material specifications and desired throughput. Each material has a unique minimum fluidization velocity, or airflow required to fluidize the heaviest particles.
Hot air is forced through a perforated plate at the velocity required based on the specific particle characteristics. This distributor plate ensures uniform air distribution across the bed. Air velocity also determines the "regime," or material flow pattern.
In contrast to a static system, the use of fluidization greatly increases the available surface area exposed to direct contact with the air. Further, as material is fluidized, it experiences complete mixing, resulting in uniform drying (for this reason a fluid bed dryer should not be considered a plug flow system).
While many equate these systems with vibratory fluid bed technology, this type of fluidized bed is distinctly different from a vibrating fluid bed dryer, which employs vibration to assist in moving material through the unit.
The exhaust gas system is located above the discharge and uses a filtration system to capture and filter out small particulates. Buildup is prevented along the sides of the unit through turbulent mixing of the solids.
Air temperature and air flow are constantly regulated to yield a superior drying technology, whether employed as part of a granulation system, or as a pretreatment for raw materials.
Retention time is largely determined according to the size distribution of particles.
FEATURES
Size: 4' – 20' Diameter (1.2 – 6m)
Capacity: 1 – 50 TPH | 1 – 15mmBtu/hr | 3,000 – 50,000 ACFM
Temperature Range: 300 – 1,500°F
Smaller footprint
Simple, cost-effective construction
Improved heat transfer efficiency
Minimal structural support requirements
Minimal maintenance requirements
Option to reuse recovered waste heat
Reduced capital cost and lower installation costs
Non-plug-flow design (continuously stirred tank reactor)
Variable Frequency Drive (VFD) for precise flow control
Gentle handling and minimal degradation of most particulates, ideal for fragile materials (application dependent)
Simple integration of additional components
Optional Components
Fire Protection
Tapered Expansion Chamber
Accommodates Various Fuel Types
Natural Gas
Propane or Fuel Oil
Material Options
Carbon Steel
Stainless Steel
---

FEECO is capable of meeting the requirements necessary for CE marking equipment.
---

All FEECO equipment and process systems can be outfitted with the latest in automation controls from Rockwell Automation. The unique combination of proprietary Rockwell Automation controls and software, combined with our extensive experience in process design and enhancements with hundreds of materials provides an unparalleled experience for customers seeking innovative process solutions and equipment. Learn more >>
APPLICATIONS & MATERIALS
Fluid bed dryers are ideal for processing free-flowing, uniform solids such as:
Fertilizers
Specialty Chemicals
Biomass
Biosolids
Note: Materials that exhibit poor flowability may require some pretreatment prior to fluid bed drying.
Advantages & Disadvantages to Fluid Bed Drying
As with any industrial equipment, fluid bed dryers come with their own inherent advantages and disadvantages:
Fluid Bed Dryer Advantages
Small footprint
Thermally efficient
Gentle handling
Low cost
Solids mixing
Flexible application
Simple fabrication
Easily automated
Fluid Bed Dryer Disadvantages
Requires feedstock uniformity
Reduced energy savings at lower capacities
Some dust and attrition
Fluid Bed Dryer Testing & Design
The FEECO Innovation Center is a unique testing facility where we can test your material to determine the feasibility of your fluidized bed drying process, establish drying parameters, and gather valuable data points necessary for scale-up.
The FEECO Innovation Center is well-equipped to suit a wide range of testing needs, from agglomeration to high temperature thermal processing, as well as continuous process loops integrating multiple testing methods.
We offer comprehensive testing services in four categories:
Feasibility/Proof of Concept: An initial, non-witnessed batch testing phase in which the possibility of creating a product is explored.
Proof of Product: A more in-depth batch testing phase in which more time is spent determining whether a product can be made to desired specifications.
Proof of Process: A continuous testing phase that aims to establish the equipment setup and parameters required for continuous production of your specific material.
Process/Product Optimization: An in-depth study to optimize your specific material's characteristics and/or production parameters in an industrial setting.
RESOURCES
Fluid Bed Dryer ARTICLES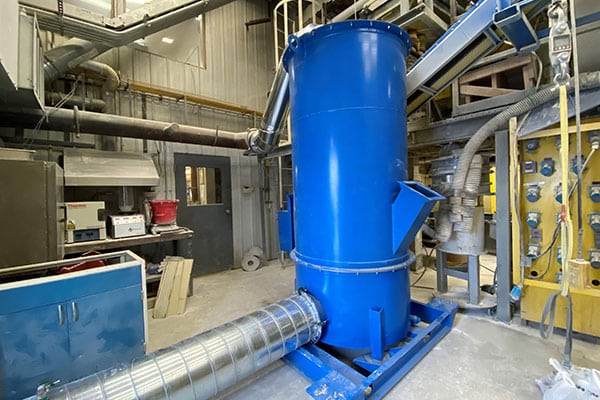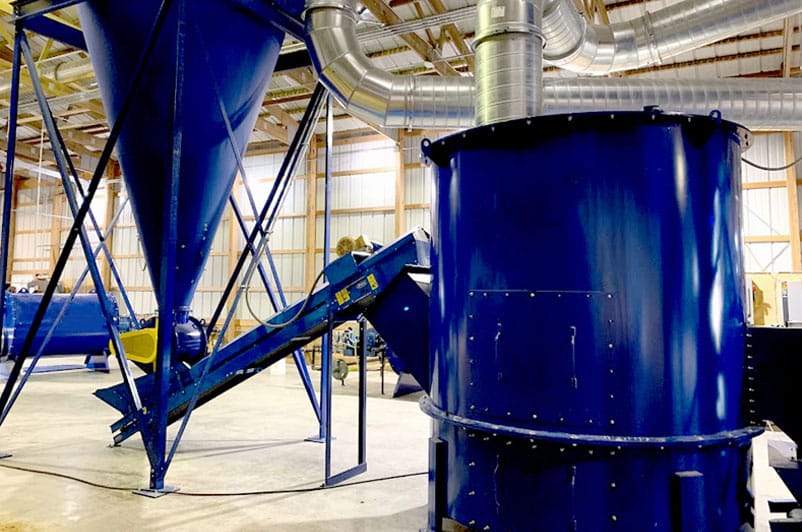 ---