ROTARY COOLERS
From pilot scale units, to commercial size coolers, we have the knowledge and experience to build a rotary cooler that's right for you. FEECO's rotary coolers are custom designed and built to meet the needs of your process. Whether you require short or long residence times, carbon steel or specialty steels, FEECO can design a rotary cooler for your application.
Rotary coolers work by tumbling material in a rotating drum in the presence of chilled or ambient air. The drum is set at a slight horizontal slope to allow gravity to assist in moving material through the drum. Lifting flights maximize heat transfer efficiency by lifting up material and dropping it through the chilled air as the drum rotates. Indirect water deluge coolers are also available.
FEATURES
Diameter: 3′ – 15′ (1 – 4.6m)
Capacity: 1 TPH – 200 TPH (1 MTPH – 181 MTPH+)
Custom flight design and layout to maximize efficiency
Counter-current flow design to optimize cooling efficiency
Durability in construction for long life
Process and Mechanical Warranties
Trommel
Liners
Machined Bases
Screw Conveyor Feeder
Automatic Gear Lubrication System
Exhaust Handling Equipment
Ductwork
Carbon Steel
Stainless Steel
Specialty Alloys
Explosion Bonded
AR Steel

FEECO is capable of meeting the requirements necessary for CE marking equipment.

All FEECO equipment and process systems can be outfitted with the latest in automation controls from Rockwell Automation. The unique combination of proprietary Rockwell Automation controls and software, combined with our extensive experience in process design and enhancements with hundreds of materials provides an unparalleled experience for customers seeking innovative process solutions and equipment. Learn more >>
ROTARY COOLER COMPONENTS AND PARTS
The image below shows the standard components of a rotary cooler. Click image to view larger.
Mechanical Construction of a Rotary Cooler (3D Rotary Cooler by FEECO International)
A – Material Discharge Breeching
B – Flights
C – Riding Ring
D – Ring Gear Guarding
E – Discharge Air
F – Raw Material Feed Chute
G – Girth Gear
H – Pinion Gear
I – Coupling Guarding
J – Gear Reducer
K – Drive Assembly
L – Thrust Roller Assembly
M – Riding Ring
N – Trunnion Wheel
O – Graphite Block Lubrication Assembly
P – Trunnion Guarding
Q – Pillow Block Bearing
R – Product Discharge
APPLICATIONS & MATERIALS
Rotary coolers can lend themselves to nearly any industrial cooling need, but typical applications include:
Aggregates
Agricultural By-Products
Alumina
Ash
Catalysts
Clays & Ceramics
Inorganic Chemicals
Metal Chips & Shavings
Municipal Waste & Sludge
Organic Chemicals
Paper Sludge
Pigments
Phosphate Ore
Plastic Pellets & Grains
Proppants
Reclaimed Dust
Roofing Granules
Rubber Pellets
Salts & Sugars
Steel Mill Waste Sludges
Titanium Dioxide
Urea Prills & Crystals
INDIRECT ROTARY COOLERS
FEECO offers indirect rotary coolers for unique processing needs.
Mechanical Construction of an Indirect Cooler (3D Indirect Cooler by FEECO International)
A – Water Trough
B – Cooler Feed
C – Water Collection System
D – Product Discharge
Indirect rotary coolers rely on heat transfer through the drum shell to cool material, utilizing cool water bathed over the drum as it rotates in order to cool the drum shell and subsequently the material within. This method, commonly called "indirect water deluge," is ideal in situations where lightweight materials such as pigments or other powders could become entrained in the air stream of a direct cooler, resulting in product loss.
Another reason for utilizing an indirect rotary cooler is that it allows for keeping a controlled environment within the cooler, for example, in situations where material will oxidize or burn should it come into contact with air.
Indirect rotary coolers can be designed as part of a recycle circuit, where warm water coming off the drum is run through a heat exchanger to cool it and send it back to the beginning of the process. They can also be integrated into existing systems.
FEATURES
Stainless steel shell to prevent corrosion
Custom design to suit exact processing needs
Increased efficiency with the use of a water deluge system
APPLICATIONS
Pigments
Ultra fine materials
RESOURCES
ROTARY COOLER ARTICLES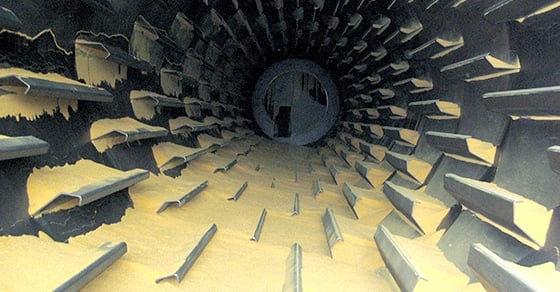 Rotary Cooler Frequently Asked Questions (FAQs)
Rotary coolers are essential tools in industrial processing facilities across the globe, cooling product for subsequent handling, storage, or bagging. How …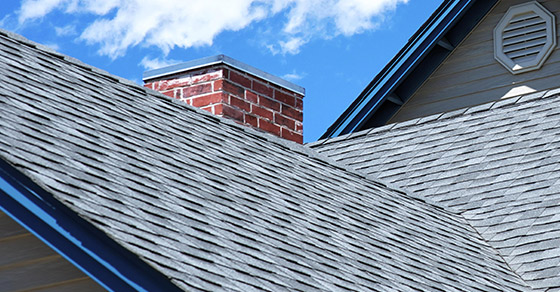 Improved Roofing Granule Production through Engineered Equipment
Asphalt shingles are the leading choice for residential roofing in the United States. They are affordable, durable, low maintenance, versatile, and …
---