TOLL PROCESSING FACILITY
The FEECO Tolling Center is a state-of-the-art facility, staffed with operators experienced in product and process development, quality control, and more. With over 70 years of material processing experience, we have the unique advantage of familiarity with hundreds of materials. A variety of process configurations can be accommodated to meet a customer's specific processing needs.
CAPACITY
Several tons per hour
CAPABLE OF PROCESSING
Fertilizers
Soil Amendments
Clays and Ceramics
Industrial By-products
Minerals and Ores
Chemicals
Organic Materials
Sands and Silicas
AVAILABLE TOLLING EQUIPMENT
Pin Mixer
Disc Pelletizer
Agglomeration Drum
Coating Drum
Rotary Dryer
Product Screening
In addition, our toll processing plant is complimented by our Innovation Center, where we can confirm variables needed to define process parameters such as material handling needs, moistures, process rates, drying requirements, mass balance, and more. We can also assist in developing a Process Flow Diagram (PFD) prior to tolling.
For more information on toll processing in the FEECO tolling facility, contact us today.
RESOURCES
TOLLING ARTICLES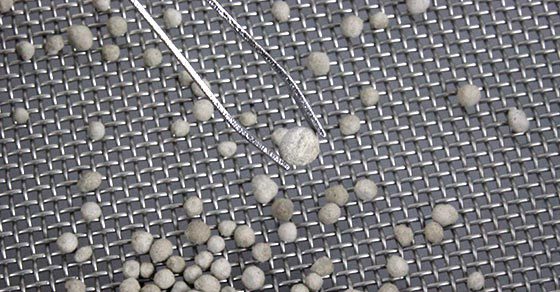 ---