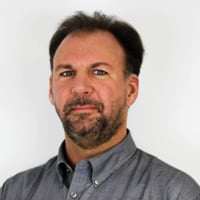 Craig Peppin
Customer Service Manager / Lab Manager
Craig joined the FEECO family in 2001 as a Project Manager and Controls Engineer, and now currently serves as Customer Service Manager / Lab Manager. He received his B.A.S. in Automated Manufacturing Technology from ITT Technical Institute.
---
Craig's Recent Blog Posts…
While training is the cornerstone of many successful processes, it is especially critical when working with a disc ...

A rotary drum in any industrial process setting, whether it is serving as a dryer, cooler, kiln, or agglomeration d...

Regardless of the material being handled or the configuration type being used, regular maintenance is absolutely es...

COVID-19 has impacted businesses and industries in ways that none of us would have ever thought possible, disruptin...

Reconditioning or resurfacing of rotary drum tires (riding rings) and trunnion wheels via grinding is one of the mo...

Problems encountered with troughed belt conveyors have the potential to injure employees, shut down the production ...
Other FEECO Experts...
---