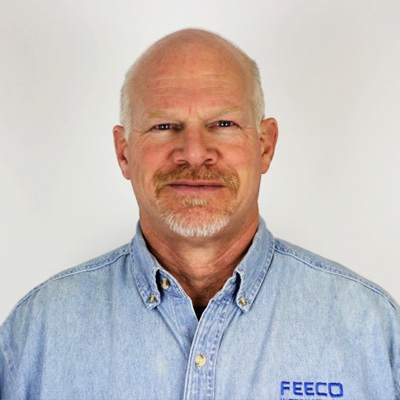 Tim Matzke
Process and Sales Engineer | Material Handling Expert
Tim is a veteran sales engineer with over 39 years of employment at FEECO.
Specialties Include:
---
Tim's Recent Blog Posts…
Bucket elevators are popular in a wide range of materials and industries. Regardless of their commonplace, there is...

Whether in packaging production, pulp and paper processing, biomass fuel generation or otherwise, wood-based biomas...

Vertical handling is a necessity in the aggregate industry, transporting material seamlessly throughout a processin...

The needs of a bulk solids handling operation can vary significantly and are often incredibly specific from one app...

Material handling is an aspect of every industrial process that starts with the transportation of raw material from...

The photo of the week for this week shows a conveyor system, complete with a transfer house, and radial stacker. ...
Other FEECO Experts...
---