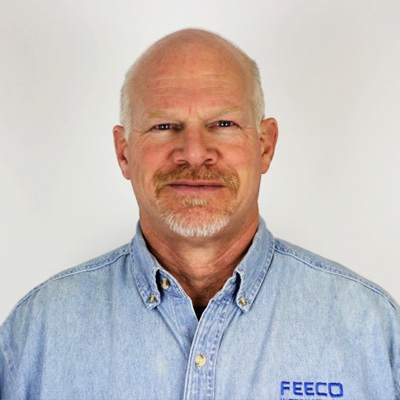 Tim Matzke
Process and Sales Engineer | Material Handling Expert
Tim is a veteran sales engineer with over 39 years of employment at FEECO.
Specialties Include:
---
Tim's Recent Blog Posts…
The needs of a bulk solids handling operation can vary significantly and are often incredibly specific from one app...

Material handling is an aspect of every industrial process that starts with the transportation of raw material from...

The photo of the week for this week shows a conveyor system, complete with a transfer house, and radial stacker. ...

Has your company recently decided that it's time for a new bucket elevator? Or maybe it's time to replace the bucke...

Bucket elevators are an efficient means of transporting material from one location to another, though they do not n...

Conveyors come in many shapes and sizes and have an almost unlimited amount of interchangeable components, not to m...
Other FEECO Experts...
---