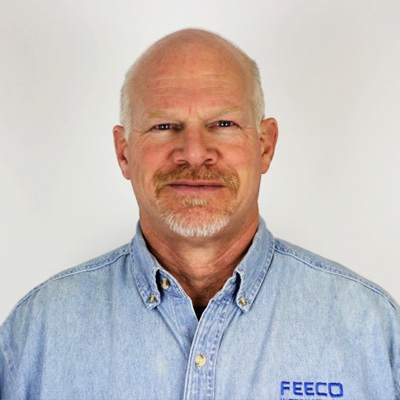 Tim Matzke
Process and Sales Engineer | Material Handling Expert
Tim is a veteran sales engineer with over 38 years of employment at FEECO.
Specialties Include:
Want to chat about your project?
Send me an email below.

---
Tim's Recent Blog Posts…
If material needs to be moved vertically, chances are a bucket elevator is the ideal solution for the job. In fact,...

When selecting a bucket elevator, the goal is to allow for the most efficient process flow possible. In order to do...

The material handling equipment employed in any operation, be it frac sand processing, potash mining, or other indu...

Coal, coke, and pet coke materials are subject to handling in numerous settings, from mine sites to power generatio...

Engineering a process design can get complicated when working with several different companies to create one stream...

As a vital nutrient to supporting life on Earth, phosphorus is a key ingredient in animal feeds, fertilizers, and m...