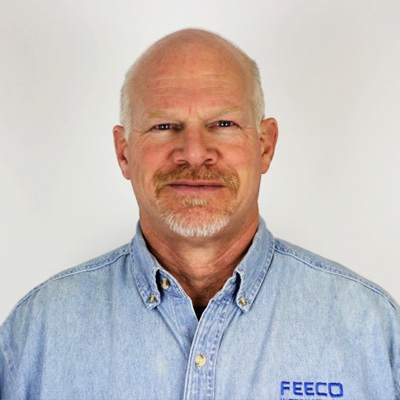 Tim Matzke
Process and Sales Engineer | Material Handling Expert
Tim is a veteran sales engineer with over 40 years of employment at FEECO.
Specialties Include:
---
Tim's Recent Blog Posts…
Bucket elevators are the standard equipment for vertically conveying bulk solids, applicable to a wide range of mat...

Bucket elevators serve as a key piece of equipment in vertically transporting material throughout a facility, wheth...

Troughed belt conveyors are used prolifically throughout the mining industry, carrying ores, concentrates, and tail...

From moving ore at the mine site, to storing finished product, the fertilizer industry relies on bulk solids handli...

Whether its stacking material in a warehouse, or removing rejected material from a process system, a tripper or a p...

Troughed belt conveyors are perhaps the most universal type of equipment employed across industries; handling every...
Other FEECO Experts...
---