EQUIPMENT
We can supply high quality equipment, as well as complete systems, all engineered to meet your precise project demands. We understand the unique requirements iron can present, and that's why everything we provide is custom designed and manufactured to get the job done right.
MATERIAL PROCESSING
Pelletizing and Recovery
FEECO is an industry leader in custom agglomeration equipment and process solutions. We can provide individual pieces of equipment, as well as complete pelletizing lines.
Our heavy-duty iron ore balling drums are relied on by some of the industry's top producers to process iron ore fines into pellets for the steelmaking process. The use of a disc pelletizer is a popular alternative approach to pelletizing iron ore fines, as this offers more control over pellet size and produces a more refined pellet product. Additionally, this approach offers significantly less recycle than a balling drum circuit.
Our robust pug mills (paddle mixers) and rotary dryers are also frequently relied upon for processing steel by-products in the form of dust and scale in order to liberate iron ore. Rotary dryers may also be used in ore drying applications.
We can also supply briquetters for briquetting sponge iron and hot briquetted iron (HBI).
BULK MATERIAL HANDLING
We offer a complete line of bulk material handling equipment both as stand-alone systems, as well as a complement to our processing equipment.
Belt conveyors, bucket elevators, steep incline conveyors, and reversing shuttle conveyors, can all be used to bring seamless fluidity and automation to your facility.
Additional equipment such as trippers and plows and belt feeders are available for increasing system flexibility.
PLANT AND PILOT SCALE PROCESS TESTING AND DESIGN
The FEECO Innovation Center is a unique testing facility where we can test your material at both batch and pilot scale in order to work out process variables and design commercial-scale units, as well as scale up the process.
The FEECO Innovation Center is well-equipped to suit a wide range of testing needs. We can test on a single piece of equipment, or a continuous process loop.
We offer comprehensive testing services in four categories:
Feasibility/Proof of Concept: An initial, non-witnessed batch testing phase in which the possibility of creating a product is explored.
Proof of Product: A more in-depth batch testing phase in which more time is spent determining whether a product can be made to desired specifications.
Proof of Process: A continuous testing phase that aims to establish the equipment setup and parameters required for continuous production of your specific material.
Process/Product Optimization: An in-depth study to optimize your specific material's characteristics and/or production parameters in an industrial setting.
Learn more about the Innovation Center >>
PARTS & SERVICE
FEECO provides a comprehensive offering of parts and service to keep your equipment running its best for years to come. This includes a variety of field services, process and equipment audits, spare parts, and more.
RESOURCES
IRON ARTICLES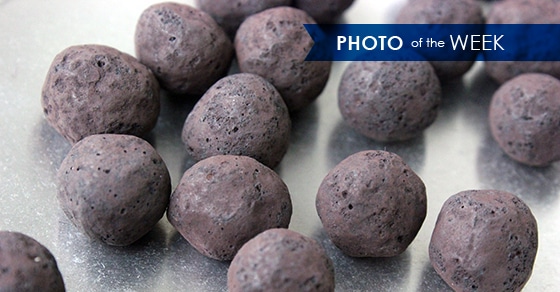 Photo of the Week: Iron Ore Pellets
This week's photo shows iron ore pellets. FEECO offers extensive iron ore agglomeration services, including material testing in our renowned Innovation …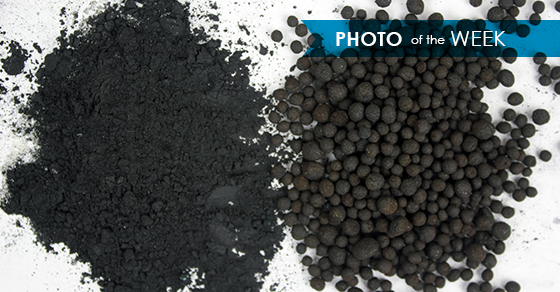 ---