Updates in Mining
---
Asteroid Mining Closer to Reality
Astroforge, a company focused on mining the galaxy, has completed a critical test and last major hurdle in their mission to send a vessel to an asteroid. The company successfully test fired rockets and now plans to send a spacecraft as part of a SpaceX rocket launch in early 2024, according to Forbes. If successfully commercialized, mining asteroids could provide a much-needed wealth of the materials required for the transition to a low-carbon economy. NASA is also in the process of launching a spacecraft to an asteroid. The information-gathering mission is named after the target asteroid, Psyche.
---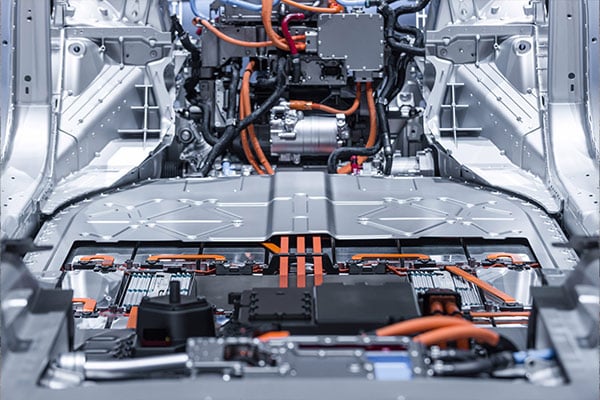 Advancements in Lithium Batteries
Researchers at Sweden's Chalmers University of Technology have discovered a way to recover 100% of the aluminum and 98% of the lithium from spent electric vehicle (EV) batteries while minimizing cobalt, nickel, and manganese losses. Research around the process, which doesn't rely on expensive or toxic chemicals, is ongoing, according to Mining.com.

On the production side of batteries, Monash University has developed a lithium-sulfur battery that is smaller, lighter, and reduces the amount of required lithium. The battery design improves on existing technology with more energy per unit volume, a longer lifespan, and a price tag half that of lithium-ion batteries.
---
Ghana's First Lithium Mine
According to Reuters, Ghana has approved its first lithium mine in an effort to cash in on the move to electric vehicles. The Ministry of Lands and Natural Resources granted Barari DV Ghana Limited, a subsidiary of Atlantic Lithium Limited, an Australian company, a 15-year lease for a mine on Ghana's southern coast.
---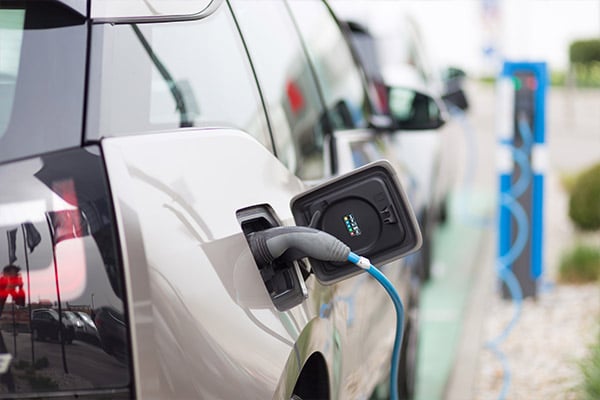 Major Changes Coming to the Graphite Market
China, the world's leading graphite producer, is tightening their control over exports of the essential material used in the batteries of electric vehicles. Many in the industry anticipate the move will serve as a catalyst in developing graphite mining and processing operations outside of China. The length of time required to bring these operations to fruition, however, is likely to keep China dominant for the next several years. Read more at MiningWeekly.com >>.
---
Updates in Fertilizer
---
USDA Making Progress on Domestic Fertilizer Production
The U.S. Department of Agriculture recently highlighted progress made in the agriculture industry's effort to increase innovative domestic fertilizer production, as well as to grow food through double cropping. In addition, seventeen additional projects were awarded funding totalling $52.6 million as part of the Fertilizer Production Expansion Program, which aims to increase domestic manufacturing and advanced technologies, as well as lower costs for farmers.
---
Urea Production With Lower Energy? Maybe
A new study from the School of Mechanical, Medical and Process Engineering is potentially paving the way to low-energy urea production. A team of researchers theorizes that they can synthesize urea by reacting nitrogen and carbon monoxide with a graphene-based catalyst under room temperature and atmospheric pressure conditions. Compared to traditional urea synthesis, the energy requirement would be significantly lower. The team is now working toward practical application of their theory. Read more on AgNews >>.
---
Updates in Chemical
---
New Research on Reducing Emissions in the Plastic Industry
Research coming out of the U.S. Department of Energy's Argonne National Laboratory shows that the use of advanced recycling (pyrolysis) for post-use plastics could reduce greenhouse gas emissions in the industry. The pyrolysis oil generated during recycling can subsequently replace fossil ingredients in the production of new plastics (specifically low-density polyethylene/LDPE and high-density polyethylene/HDPE), reducing greenhouse gas emissions by up to 23 percent. The study analyzed eight U.S. facilities converting postuse plastics to new plastics. Read more from Argonne National Laboratory >>.
---
Biochar Could Play Significant Role in Addressing Climate Change
An article published in the journal Biochar quantifies the potentially significant role biochar could play in reducing emissions. Noting that carbon dioxide removal technologies must be implemented immediately, the authors name the production of biochar as one of the few methods available that could be deployed at the scale required to address climate change within the next ten years. Read the study >>.
---
New Catalyst Advances Energy Storage
A team of researchers at City University Hong Kong has developed a catalyst that could open new opportunities in renewable energy storage by facilitating efficient and cost-effective energy storage as hydrogen, according to Chemical Processing. Historically, a barrier to storing energy as hydrogen has been the need for expensive and rare platinum in catalysts, but the newly developed catalyst minimizes platinum use. Imperial College of London conducted extensive testing on the catalyst, anticipating it could help meet the UK's goal of reaching 10GW of low-carbon hydrogen production capacity by 2030.
---
Chemical Industry Advises Against Overregulation
Congressional testimony on October 18 saw advocates for the chemical industry, including American Chemistry Council President Chris Jahn advise against overregulating the industry, claiming the current administration is putting policies in place without sufficient scientific evidence. The industry is worried that several pieces of legislation proposed by the EPA will stifle innovation and cut economic competitiveness. Read more from Chemical Processing >>.
Like what you're reading? Subscribe to our blog in the sidebar for industry updates and expert advice on bulk solids processing and handling.