EQUIPMENT
Gypsum can be a difficult material to process, from its variability, to its tendency to harden into a cement-like form, and its abrasive nature. For this reason, choosing processing solutions that are heavy-duty and designed around the unique characteristics of the gypsum sample to be processed will offer the best results.
FEECO has been providing the best in high-quality, custom gypsum equipment and process solutions for decades. We frequently help our customers with pelletizing gypsum for use as a soil amendment, drying gypsum ore, processing FGD gypsum (synthetic gypsum), and more.
MATERIAL PROCESSING
Pelletizing Equipment
When it comes to agglomeration, FEECO's expertise is second to none. In addition to complete pelletizing systems, we can provide you with individual, custom-engineered pieces of agglomeration equipment.
Our pin mixers and disc pelletizers are frequently used to process gypsum into a premium pellet product. Pin mixers are also ideal for use in de-dusting applications, as well as a means of pre-conditioning gypsum for pelletization on a disc pelletizer. When utilized as a pre-conditioning step in a disc pelletizer setup, pin mixers can yield increased production; the majority of the required moisture can be added during the pre-conditioning step, avoiding the sometimes lengthy process of adding it gradually on the disc pelletizer. Furthermore, binder costs are often reduced as well, because the pin mixer uses motion to densify the product instead of binder.
When pelletizing gypsum, our robust hammer mills are an ideal size reduction device for crushing oversize granules for reintroduction to the process as recycle.
Rotary Dryers
FEECO rotary dryers are widely used throughout the gypsum processing industry. Whether you're looking to dry gypsum ore, prepare gypsum for wallboard processing, or ensure your pelletized gypsum product meets desired moisture content, our custom rotary dryers offer a reliable drying solution.
BULK MATERIAL HANDLING
We offer a complete line of bulk material handling equipment both as stand-alone systems, as well as a complement to our processing equipment.
Belt conveyors, bucket elevators, steep incline conveyors, and reversing shuttle conveyors, can all be used to bring seamless fluidity and automation to your gypsum processing operation.
Additional equipment such as trippers and plows and belt feeders are available for increasing the flexibility of your system.
PLANT AND PILOT SCALE PROCESS TESTING AND DESIGN
With challenging characteristics and wide variability, testing is often a critical component in the success of a gypsum processing operation. The FEECO Innovation Center is a unique testing facility where we can test your material at both batch and pilot scale in order to work out process variables and design commercial-scale units, as well as scale up the process.
The FEECO Innovation Center is well-equipped to suit a wide range of testing needs, from de-dusting to pelletizing and even drying. We can test on a single piece of equipment, or a continuous process loop.
We offer comprehensive testing services in four categories:
Feasibility/Proof of Concept: An initial, non-witnessed batch testing phase in which the possibility of creating a product is explored.
Proof of Product: A more in-depth batch testing phase in which more time is spent determining whether a product can be made to desired specifications.
Proof of Process: A continuous testing phase that aims to establish the equipment setup and parameters required for continuous production of your specific material.
Process/Product Optimization: An in-depth study to optimize your specific material's characteristics and/or production parameters in an industrial setting.
Learn more about the Innovation Center >>
PARTS & SERVICE
FEECO provides a comprehensive offering of parts and service to keep your equipment running its best for years to come. This includes a variety of field services, emergency service support, process and equipment audits, spare parts, and more.
RESOURCES
GYPSUM PROCESSING ARTICLES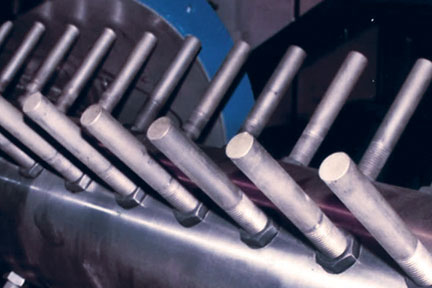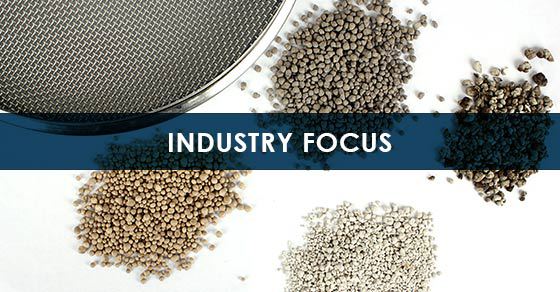 A Look at US Gypsum Production
Gypsum, or hydrous calcium sulfate, is a crucial mineral in the production of everything from wallboard to cement and even many …
---