EQUIPMENT
Limestone can be a challenging material to work with. From its varying composition, to its abrasive nature, limestone requires an engineered process solution, combined with heavy-duty equipment. That's why we not only offer limestone processing equipment, but can also help develop a limestone process that works around your unique source of limestone. We have experience working with the following forms and types of limestone:
Limestone Dust/Crushed Limestone
Dolomitic Limestone
Calcitic Limestone
Limestone Sludge
Limestone Slurry
Precipitated Calcium Carbonate (Spent lime)
FEECO has been helping some of the world's top limestone and soil amendment producers through our custom equipment and process solutions since 1951. Whatever your limestone processing or handling needs, we've got you covered!
MATERIAL PROCESSING
Pelletizing Equipment
Limestone pellets offer many advantages over powdered or crushed limestone. FEECO is the industry leader in custom pelletizing equipment and complete process systems. We can supply you with a single piece of equipment or a complete pelletizing line.
Our pin mixers are frequently used to pre-condition limestone for pelletization on a disc pelletizer. When utilized in this way, pin mixers can yield increased production; the majority of the required moisture can be added during the pre-conditioning step, avoiding the sometimes lengthy process of adding it gradually on the disc pelletizer. Furthermore, binder costs are often reduced as well, because the pin mixer uses motion to densify the product instead of binder. A pug mill (paddle mixer) or coating drum can be added to the process to apply additives such as anti-caking agents in order to improve product handling and performance.
Our robust hammer mills offer an ideal size reduction device for crushing oversize granules for reintroduction to the process as recycle.
Rotary Dryers
FEECO rotary dryers are widely used throughout the limestone industry for processing both raw and pelletized limestone products. As with all FEECO equipment, our rotary dryers are built with the characteristics of the limestone to be processed in mind.
BULK MATERIAL HANDLING
We offer a complete line of bulk material handling equipment both as stand-alone systems, as well as a complement to our processing equipment.
Belt conveyors, bucket elevators, steep incline conveyors, and reversing shuttle conveyors, can all be used to bring seamless fluidity and automation to your limestone processing operation.
Additional equipment such as trippers and plows and belt feeders are available for increasing system flexibility.
PLANT AND PILOT SCALE PROCESS TESTING AND DESIGN
With challenging characteristics and wide variability, testing is often a critical component in the success of a limestone processing operation. The FEECO Innovation Center is a unique testing facility where we can test your material at both batch and pilot scale in order to work out process variables and design commercial-scale units, as well as scale up the process.
The FEECO Innovation Center is well-equipped to suit a wide range of testing needs, from de-dusting to pelletizing and even drying. We can test on a single piece of equipment, or a continuous process loop.
We offer comprehensive testing services in four categories:
Feasibility/Proof of Concept: An initial, non-witnessed batch testing phase in which the possibility of creating a product is explored.
Proof of Product: A more in-depth batch testing phase in which more time is spent determining whether a product can be made to desired specifications.
Proof of Process: A continuous testing phase that aims to establish the equipment setup and parameters required for continuous production of your specific material.
Process/Product Optimization: An in-depth study to optimize your specific material's characteristics and/or production parameters in an industrial setting.
Learn more about the Innovation Center >>
PARTS & SERVICE
FEECO provides a comprehensive offering of parts and service to keep your equipment running its best for years to come. This includes a variety of field services, emergency service support, process and equipment audits, spare parts, and more.
RESOURCES
LIMESTONE ARTICLES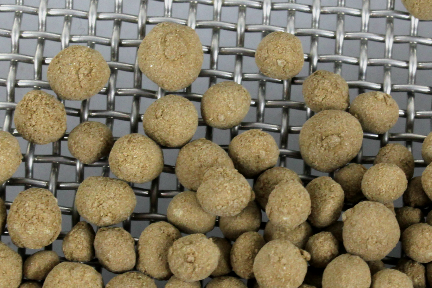 Challenges in Limestone Processing
Limestone is a versatile commodity used to create products for agricultural, environmental, and industrial purposes. Cement, paint, soil amendments, and even …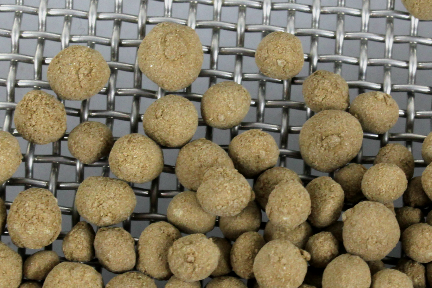 Challenges in Limestone Processing
Limestone is a versatile commodity used to create products for agricultural, environmental, and industrial purposes. Cement, paint, soil amendments, and even …
---