WHAT IS CONDITIONING?
Conditioning refers to the process of treating a bulk solid material in a way that improves its handling properties for storage, transport, application, or deposit into landfill. This may be to stabilize mixtures during handling, reduce transport costs, decrease volume, or eliminate dust.
Typically, this involves reducing or increasing the moisture content of a material by mixing it with either a liquid binder, or a material with a moisture content that can be used to balance out the overall moisture content of the mixture.
The term conditioning is also used to refer to the process of reagentizing potash in a conditioning drum for improved froth flotation.
COMMONLY CONDITIONED MATERIALS
Unlike pelletizing or micropelletizing, conditioning a material does not always involve meeting specific particle properties, so long as the overall handling quality is met. Materials that are commonly conditioned include:
Fly ash
FGD sludge
Cement
Lime kiln dust
Foundry dust
Friction material waste
Iron oxide
Phosphate rock
Potash
Fertilizers
Soil Amendments
And more…
Conditioned ore dust
CUSTOM CONDITIONING EQUIPMENT
Left: 3D Model of a FEECO Pugmill for Conditioning
Right: 3D Model of a FEECO Conditioning Drum
Both pugmill mixers and conditioning drums offer an ideal solution for mixing solid and liquid feeds into a homogeneous mixture.
Both options are highly customizable, with various optional add-ons available.
THE CONDITIONING PROCESS
The conditioning process varies depending on the material being processed and the unique project goals.
CONDITIONING WITH A PUGMILL MIXER
Material feedstock is fed into the pugmill. If another material is being used to balance out the moisture content, this material will simultaneously be added. If a binder is being used, a liquid spray system integrated into the mixer will distribute the liquid binder over the bed of material.
The medium-shear kneading and folding action imparted by the dual-rotating shafts affixed with paddles produces a homogeneous mixture with a reduced, uniform moisture content. Depending on the goal of conditioning, the material may be fed from the mixer to a rotary dryer, as shown in the diagram below.
Typical conditioning process flow diagram with optional drying step
CONDITIONING WITH A ROTARY DRUM
Conditioning drums utilize a tumbling motion to mix both liquid and solid feed components to produce a homogeneous mixture. If granules are being processed, this tumbling motion also serves to knock off granule edges, polishing the product.
As with the pugmill mixer approach, a dryer may follow the conditioning drum depending on the goals of the process at hand.
SERVICES
As the global leader in tumble growth agglomeration, FEECO is able to offer comprehensive support for every aspect of the conditioning process, from concept to optimization. Services include:
BATCH/FEASIBILITY AND PILOT-SCALE TESTING
The FEECO Innovation Center is a unique testing facility where we can test your material at both batch and pilot scale in order to work out process variables and design commercial-scale units, as well as scale up the process.
The FEECO Innovation Center can test on a single piece of equipment, or a continuous process loop, and can determine the process parameters necessary to meet your unique specifications.
We offer comprehensive testing services in four categories:
Feasibility/Proof of Concept: An initial, non-witnessed batch testing phase in which the possibility of creating a product is explored.
Proof of Product: A more in-depth batch testing phase in which more time is spent determining whether a product can be made to desired specifications.
Proof of Process: A continuous testing phase that aims to establish the equipment setup and parameters required for continuous production of your specific material.
Process/Product Optimization: An in-depth study to optimize your specific material's characteristics and/or production parameters in an industrial setting.
PROCESS TRAINING
Our extensive experience in processing hundreds of materials and derivatives leaves us unmatched in industry knowledge. Our Process Engineers travel the world to train our customers on their unique conditioning production line.
AFTERMARKET SUPPORT
The FEECO Customer Service Team provides comprehensive services to keep your equipment and process running reliably and efficiently. This includes:
Process optimization
Audits and inspections
Spare parts
Maintenance procedures
RESOURCES
CONDITIONING ARTICLES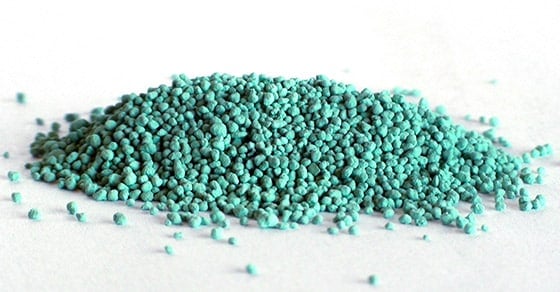 ---