FEECO offers a variety of agglomeration equipment, with each equipment falling in either the non-pressure (tumble growth) or pressure categories.
Non-pressure agglomeration techniques use a binding agent to process material fines into larger agglomerates. This is done by tumbling the fines in the presence of a binder, similar to rolling a snowball.
Pressure agglomeration works on the principle that some materials will adhere to themselves when put under extreme pressure. Not all materials behave this way, and therefore pressure agglomeration is not always an option.
The chart below summaries the processes carried out by both non-pressure and pressure agglomeration equipment.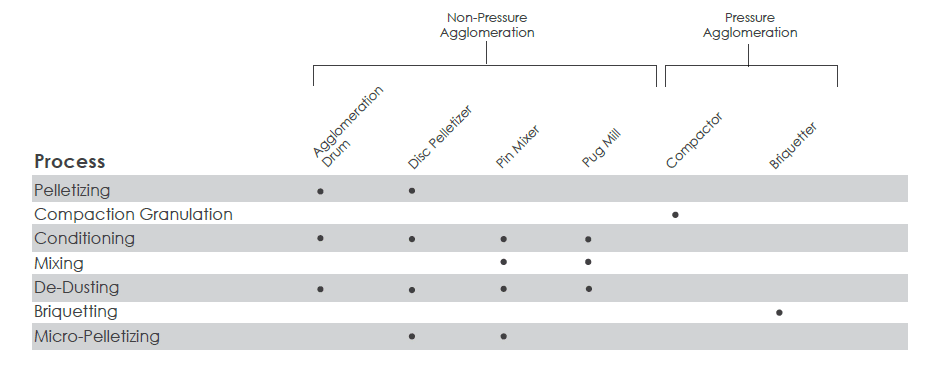 Both non-pressure and pressure agglomeration equipment offer their own distinctive advantages. The choice of which method and type of equipment will best suit the process is based on the characteristics of the material to be processed and the end-product requirements.
For more information on agglomeration, download our handbook, or contact us today!